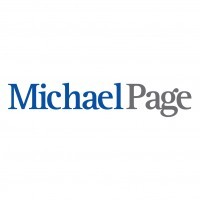 Assistant Leasing Manager - Retail (TO-08C82)
Found in: Neuvoo
Description:
Job Description
Responsible for the leasing of retail space between prospective clients and tenants. Overseeing the leasing procedures in order to ensure a smooth process. Manage negotiation processes and navigate discussions between both parties. Contribute to the formulation of marketing and promotional strategies.
The Successful Applicant
Candidate must possess at least a Bachelor's Degree in a relevant field. Preferably at least 3 - 5 years of experience in retail leasing. Independent, resourceful, quick learner with good interpersonal and communication skills. Knowledge of lease terms, specifications and tenancy policies. Knowledgeable about current market conditions and market studies.
What's on Offer
Attractive remuneration package with a significant bonus driven by the success of your performance Reputable and well-connected market leader in its field Dynamic and flexible working environment
4 days ago
Related Jobs
Coach is a leading design house of modern luxury accessories and lifestyle collections, with a long-standing reputation...

Coach - Pahang, - Neuvoo

Primary Purpose : This position will provide inventory management analysis and support Store Manager to manage and...

Coach - Pahang, - Neuvoo