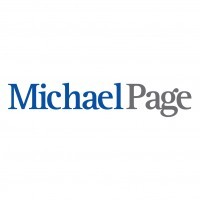 Strategic Sourcing Manager - IT Services (Network) (TO-1FEEA)
Found in: Neuvoo
Description:
Job Description
Manage category from a sourcing perspective including strategic & opportunity assessment, determine sourcing strategy, execute sourcing strategy, tactical execution, supplier relationship management Lead and/or support category management activities, both globally/regionally and locally. These include market analysis, vendor analysis and the entire competitive sourcing process including short listing of vendors, negotiation through to closure of contract. Lead in vendor negotiation in both sourcing process and any cost saving initiatives. Manage early stakeholder engagement and take lead in stakeholder management from sourcing perspective, including alignment of sourcing strategies for stakeholders buy-in and implementation. Moderate requester's demand between strict timeline against the plan and deliverables together with stakeholder. Lead and/or support Vendor Management initiatives. Managing post contract management. Report on savings of existing contracts and on business-case level of new contracts, and on sourcing project deliverables. Work with stakeholder and Finance on opportunity assessment including budget management against sourcing activities with a view of optimize value received for spend.
The Successful Applicant
An individual who has a deep understanding of strategy and analysis within Sourcing or Procurement preferably in IT/network area. Confident and comfortable in interacting with numerous senior stakeholders. An excellent team player who has a good legal understanding of contract agreement including the terms and conditions, and able to review standard contract templates
What's on Offer
Excellent career development opportunities with a market-leading MNC. Good working environment to showcase your stakeholder management skills and sourcing ability and the company recognises talents by offering comprehensive benefits and extensive training to nurture employees. They also place a lot of emphasis in workplace safety and employee welfare.
4 days ago
Related Jobs
Job Description Responsible for providing materials, templates and training for GBS regional hubs to conduct end...

11,000 - 13,700

Michael Page - Selangor, Selangor - Neuvoo

Responsibilities: The  Senior Sales Manager  will be responsible in driving Sales, Business Development and Services...

Spring Professional - Selangor, Selangor - Jobs-Search