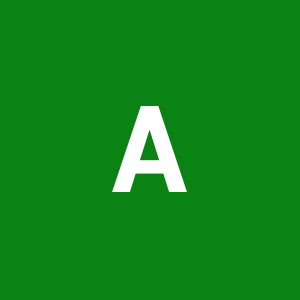 Senior Business Development Executive, Alor Setar (TO-B9A3F)
Found in: beBee
Description:
Job Summary1. New Agent Recruitment
2. Account Engagement Planning and Monitoring
3. Sales Business Support
4. Credit Control
5. Loss Ratio Control
Job Responsibilities
1. New Agent Recruitment
* to recruit new agents to contribute towards Alor Setar growth
* ensuring agents are well verse with our products, systems and branch process
2. to meet sales budget through proper planning and monitoring
3. to assist in all aspects in the business unit to ensure business is not interrupted
4. to ensure all collections are on time
5. to attract accounts that are profitable by exercising prudence thru past working experience
Job Requirements1. Minimum a Diploma in related field
2. Minimum 5 years working experience in sales
3. Minimum 2 years working experience in insurance industry
4. Pleasant personality
Would you like to wake up every day driven and inspired by our noble mission and to work together as one global team to empower people to live a better life? Here at AXA we strive to lead the transformation of our industry. We are looking for talented individuals who come from varied backgrounds, think differently and want to be part of this exciting transformation by challenging the status quo so we can push AXA - a leading global brand and one of the most innovative companies in our industry - onto even greater things.
In a fast-evolving world and with a presence in 64 countries, our 166,000 employees and exclusive distributors anticipate change to offer services and solutions tailored to the current and future needs of our 103 million customers.
https://www.axa.com.my/
AXA Affin General Insurance Berhad is a joint venture between AXA Group and Affin Holdings Berhad. We are one of the fastest growing general insurance companies in Malaysia, and the No.1 leader in Medical and Health insurance (source: ISM). We provide comprehensive and tailored protection solutions to individuals and businesses in the areas of Motor, Home, Accidental, Travel and Commercial insurance.
We pride ourselves in conducting business responsibly, and building long-term relationship of trust when serving almost a million Malaysian customers, with over 800 employees in 22 offices, as well as over 4,000 agents nationwide, as well as our brokers and key bank partners.
We are the best organization that demonstrate drive, commitment and tenacity to champion diversity and inclusion with workplace practices that enable our current & future employees to achieve work-life integration.
So, what are you waiting for? Come and JOIN us!
https://youtu.be/V7mXMUtq9Bc
4 days ago
Related Jobs
At Konica Minolta, our Mission is to be the ideal business partner of choice in Office Business and IT Services...

BMY (AS) - Kedah, - Neuvoo

We are looking to hire SAP BW ConsultantExperience 8 + years in VBA with BPC or VB is required Need someone to start in...

AMK TECHNOLOGY SDN BHD - Kedah, - Neuvoo