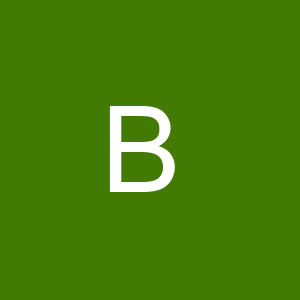 Senior/Sales & Application Specialist NIR (TO-B9DCC)
Found in: beBee
Description:
Bruker Corporation businesses are leading worldwide manufacturers of analytical measurement systems for the life sciences.
For more than 50 years Bruker has followed a single idea: to deliver the best technological solution for every analytical task.
Today, more than 6000 employees at over 90 locations worldwide are working toward this challenge.
+ Sales and application support for the NIR (Near Infrared)/Process product lines of the Bruker Optics division
+ Evaluation of potential clients in the sales territory of Malaysia supported by the MY office
+ Responsible for the full sales process starting with generating leads, also by the help of the lead finder/ distributor network and evaluating the applications of interest for the clients.
+ Evaluating the right system configurations, preparing corresponding quotations with all Bruker good business practices to finalize the sale with the clients through a purchase order.
+ Support of demo during sales process, reporting the executed feasibility studies
+ Customer trainings/coordination of trainings at installation or on demand
+ Coordinating shortest possible installation times after delivery together with the other parties involved (client and service team)
+ NOB coordination from PO received to scheduling system installation to secure fastest revenue recognition
+ Seeking for new market opportunities and new applications
+ Supporting customer events like exhibitions, seminars, workshops etc.
+ The employee shall directly report to the Optics Division Manager in Malaysia
+ Support for surrounding territories in SEA on request
+ Ability to work in an analytical/spectroscopic environment; being focused, ability to structure complex request scenarios
+ Accomplishment of high stress levels. Can work as multi-tasker.
+ Willingness to travel (at least 50% of the monthly working time)
+ Capability of good people skills to easily connect with people in different markets (industrial QC and academics)
+ Competence to efficiently and professionally guide clients through the sales process
+ Minimum of 4 years sales experience in the analytical environment, NIR or in-process sales experience is preferable. Experiences in chemical plants or food factory is a plus.
+ Education: Master or PhD in Chemistry or Agri-Food-Feed or Biology.
+ Communication with the HQ in English which requires good written and oral English language skills. Communication skill in local language and Chinese is a plus.
ID: 2020-9122
External Company URL: https://www.bruker.com/
7 days ago
Related Jobs
Description JOB PURPOSE AND IMPACT As Associate , you will provide expertise with all daily operations in...

Cargill - Port Klang, Selangor - Neuvoo

The Role:* Manage the monthly financial close process of local and overseas subsidiaries, including ensuring all costs...

Fircroft - Klang, Selangor - beBee