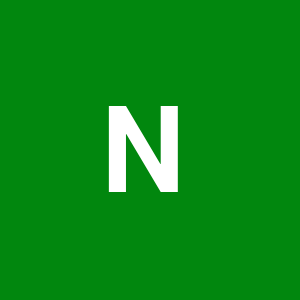 Professional Medical Representative - Pahang (TO-BE413)
Found in: beBee
Description:
**302375BR**
**Job ID:**
302375BR
**Job Description:**
1886! We have more than 130 years of experience treating patients. Sandoz, a division of Novartis, is a global leader in Generics and Biosimilars and is committed to playing a leading role in improving access to medicines worldwide.
As a Professional Medical Representative, you will play a key role in achieving sales target, increase productivity and performance targets within a given territory.
**Your responsibilities include, but not limited to:**
• Deliver the team performance contract and individual performance plan to meet or exceed sales target within agreed budgets.
• Gain formulary acceptance and increased usage for promoted products in all relevant accounts.
• Prepare and implement account development and territory business plans. Improve productivity through delivery of QTQ objectives.
• Improve clinical sales and marketing knowledge of promoted and competitor products.
• Maintain an up to date knowledge of the health provision environment.
• Identify and develop key opinion leaders to increase product usage, gain formulary acceptance and product endorsement.
• To improve selling skills by undertaking the required kill practice or learning identified as part of an ongoing training programme.
nnnn
**Position Title:**
Professional Medical Representative - Pahang
**Minimum requirements:**
• Degree in Science or Business Admin.
• Fluent and proficient in English (written and spoken)
• Min 1 year working experience in pharmaceutical sales in the Pharmaceutical industry.
• Have strong negotiation and analytical skills.
**Why consider Sandoz?**
Our number 1 priority is to pioneer patient access to better healthcare. We are a company of firsts. 1st to develop an oral penicillin antibiotic. 1st to develop and launch biosimilars. 1st to launch an FDA-cleared digital therapeutic. And we never stop asking: how can we continue to pioneer access in an ever-more digital and global world?
The answers come when curious, courageous and collaborative people are empowered to ask new questions, make bold decisions and take smart risks.
Sandoz, a Novartis division, is a leader in generic and biosimilar medicines and a pioneer in digital therapeutics.
**Imagine what you could do at Sandoz!**
**Commitment to Diversity & Inclusion:**
Sandoz, a Novartis company, embraces diversity, equal opportunity and inclusion. We are committed to building diverse teams, representative of the patients and communities we serve, and we strive to create an inclusive workplace that cultivates bold innovation through collaboration, and empowers our people to unleash their full potential.
Join our Novartis Group Network: If this role is not suitable to your experience or career goals but you wish to stay connected to learn more about Novartis and our career opportunities, join the Novartis Network here: https://talentnetwork.novartis.com/network
**Job Type:**
Full Time
**Country:**
Malaysia
**Work Location:**
Kuantan
**Functional Area:**
Sales
**Division:**
SANDOZ
**Business Unit:**
COMMERCIAL OPS APMA SZ
**Employment Type:**
Regular
**Company/Legal Entity:**
NOV MALAYSIA
**Shift Work:**
No
2 days ago
Related Jobs
Requirements: Candidates must prossess a Degree in sciences, biotechnology, biomedical, medical, veterinary, and life...

3,000 - 6,800

Agensi Pekerjaan & Perundingcara Bright Prospect Sdn Bhd - Kuantan, Pahang - Neuvoo

Urgent hiring for Guardian Berjaya Megamall, Kuantan Pahang. Looking for a permanent job? But with shorter working...

Fastjobs - Kuantan, Pahang - Jobs-Search